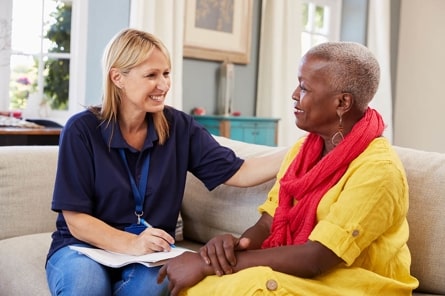 Are You Concerned?
How do you know if a loved one needs care?  Click here for indicators to watch for.
Avoiding A Crisis.
A crisis can arise at anytime. Click here to learn how The Caring Heart can help you.
The Caring Heart staff aims to be an extension of the family.  We are here to support those charged with caring for their loved ones, as well as help the seniors themselves.  Based on our comprehensive assessments, our caregivers are assigned and consistent so they know your loved one's history, patients and needs.  If you are far away, we will provide monthly reports on all activities, progress, medical issues or anything else you'd like to know.
Understanding the complex issues of caring for a loved one can be difficult.  Our assessments consist of face-to-face interviews that allows us to fully grasp and diagnose the situation to ensure the development and implementation of an effective care plan.
Medical care, including Alzheimer's support
Family medication conferences
Collaboration with other caregivers, doctors, pharmacies, therapy, administrators, and directors of care centers
Placement services needs if home care is not possible
We serve the greater Kansas City Area with special emphasis on Johnson and Wyandotte Counties in Kansas and Jackson, Cass and Clay Counties in Missouri.